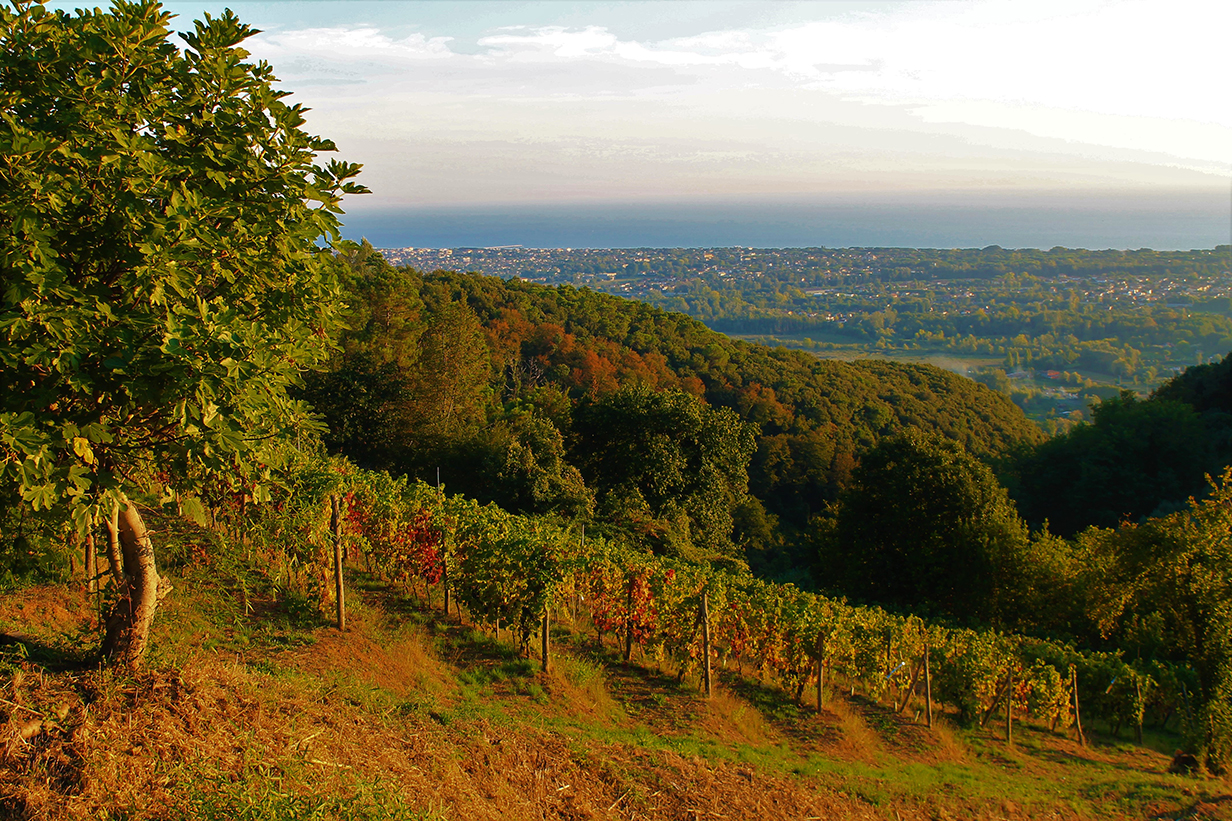 OUR TERRITORY
Our terraced vineyards are located on the hills of the upper Versilia area, 300 meters above sea level, near the Aghinolfi Castle of Montignoso, one of the oldest castles in Italy, which features a particular octagonal structure. The draining steepness of the land, the southeast exposure and the proximity of the sea make our vineyards naturally vigorous and healthy: they benefit from the heat of the sun throughout the day and enjoy a particularly ventilated Mediterranean micro-climate.

OUR FAMILY
Nonno Carlo personally takes care of pruning of the vineyards, directing staff during support operations for taking care of the plants and during the wine-making process. Nonna Patrizia manages the accounting and, together with their son Francesco, she manages costumer relations; Alexia, their daughter-in-law, looks after the communication department. One day everything will pass into the - for now very small - hands of their grandchildren, Livio and Anita.

OUR METHODS
Our techniques aim to create a product of the highest quality. We only use environmentally compatible products to protect not only consumers but also our workers and the territory, while the Simonit & Sirch pruning method allows us to follow the lymphatic flow of our plants, making them long-lived and more resistant to adversity. In the cellar, we soft-press the grapes and control the temperature during fermentation, while the elevation of Negreto occurs through a moderate use of fine wood barriques.